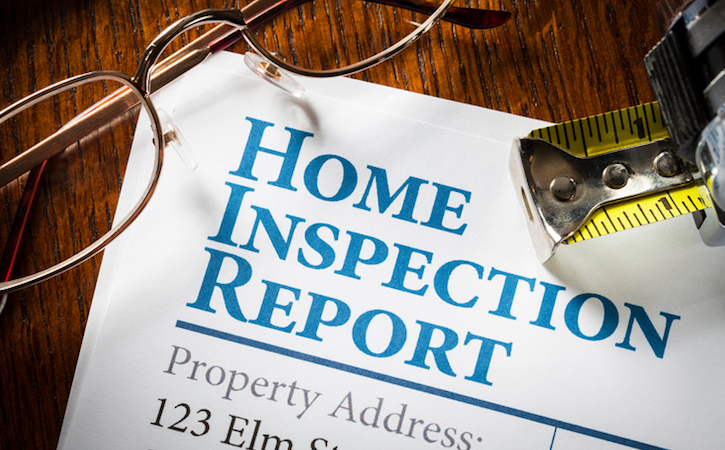 Take initiative when selling your home and prevent your home inspection from being the "deal breaker"!
Usually, a professional home inspection is completed by a prospective buyer before the deal to purchase a home is finalized. The home's final sale is most often subject to a home inspection, as well as financing and insurance.
In my experience, the home inspection is the biggest hurdle for the seller. Home inspections can be a great source of stress for the seller, as they hold their breath and hope that the condition of their home will be satisfactory for the prospective buyer.
A pre-sale inspection can alert you to problems that could complicate a potential sale. Fixing the problems in a home before listing not only makes the property more attractive and desirable; it also simplifies the negotiation process when the time comes for the buyer's pre-purchase home inspection.
It is not uncommon for a sale of a home to fall through due to the results of the home inspection. What can also happen is that after a home inspection, the buyer can request a decrease in price because of the problems identified in the inspection. Or, the buyer can request the problems to be repaired within a certain time frame, which usually causes panic to the seller, as well as unexpected costs.
By getting a pre-sale home inspection done, you are taking a proactive step towards selling your home. Although can cost between $300 to $400, the inspection can identify problems that may prevent a future sale. Once you have had a pre-sale home inspection done, you can fix or repair the problems BEFORE they become an issue to prospective buyers. By addressing your repairs beforehand, you will reduce your stress and have more confidence as you move forward with selling your home.
Put the inspection report on your table for viewing – Make it a "Selling Feature"

The buyer primarily wants assurance that the home is structurally sound and its roof, electrical and mechanical systems are in good condition. As well, in a buyer's market, the prospective owner can be choosy, picking a home that doesn't require a lot of time and money to repair.
Having the inspection report on your table or counter for viewing is a definite selling feature. You can also display the receipts for the repair costs, to show potential buys that any issues have been fixed. The home inspection will also give confidence to the buyers if/when they make an offer.