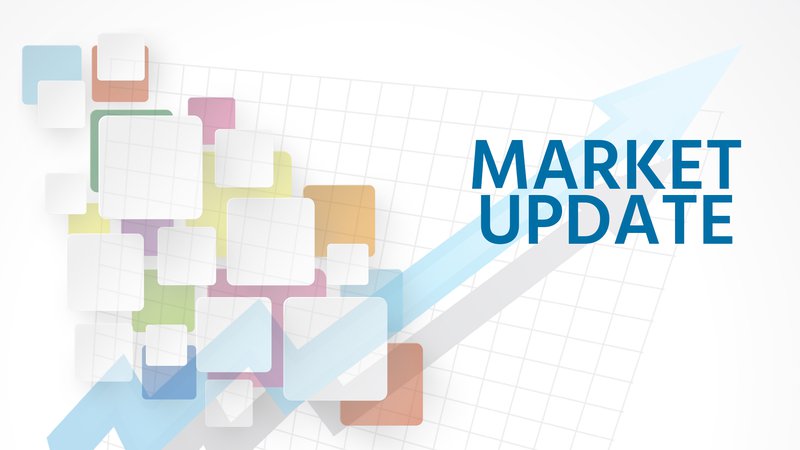 We have seen varying rate of real estate activities this summer. Some regions showed increased sales activity while other areas showed the usual summer slow down.
Ontario - Continued Resurgence in The Demand For Housing Ownership
Toronto, Sept 6, 2018 -- Toronto Real Estate Board President Garry Bhaura announced sales and price increases on a year-over-year basis in August. Greater Toronto Area REALTORS® reported 6,839 sales through TREB's MLS® System in August 2018 – an 8.5% increase compared to August 2017.
Both the average selling price, at $765,270, and the MLS® Home Price Index Composite Benchmark for August 2018 were up compared to the same month in 2017, by 4.7% and 1.5% respectively. The average selling price increased by more than the MLS® HPI Composite due, at least in part, to a change in the mix of sales compared to last year. Detached home sales were up by double digits on a year-over-year percentage basis – substantially more than many other less-expensive home types.
"It is encouraging to see a continued resurgence in the demand for ownership housing. Many home buyers who had initially moved to the sidelines due to the Ontario Fair Housing Plan and new mortgage lending guidelines have renewed their search for a home and are getting deals done much more so than last year. In a region where the economy remains strong and the population continues to grow, ownership housing remains a solid long-term investment," said Mr. Bhaura.
Month-over-month sales and price growth also continued in August. On a preliminary seasonally adjusted basis, August 2018 sales were up by two% compared to July 2018. The seasonally adjusted August 2018 average selling price was down slightly by 0.2% compared to July 2018, following strong monthly increases in May, June, and July.
"Market conditions in the summer of 2018, including this past August, were tighter than what was experienced in the summer of 2017. In August, the annual rate of sales growth outpaced the annual rate of new listings growth. We only have slightly more than two-and-a-half months of inventory in the TREB market area as a whole and less than two months of inventory in the City of Toronto. This means that despite the fact the sales remain off the record highs from 2016 and 2017, many GTA neighbourhoods continue to suffer from a lack of inventory. This could present a problem if demand continues to accelerate over the next year, which is expected," said Jason Mercer, TREB's Director of Market Analysis.
Ottawa, Sept 6, 2018 -- Members of the Ottawa Real Estate Board sold 1,586 residential properties in August through the Board's Multiple Listing Service® System, compared with 1,535 in August 2017, an increase of 3.3%. The five-year average for August sales is 1,417. August's sales included 1,188 in the residential property class, relatively unchanged from a year ago, and 398 in the condominium property class, an increase of 10.9 percent from August 2017.
"Our real estate market has had a busier than usual summer season, and we are shaping up for a busy fall period as well," affirms Ottawa Real Estate Board President Ralph Shaw. "An active market is likely to be the new normal for the foreseeable future," he speculates.
The average sale price of a residential-class property sold in August in the Ottawa area was $433,684, an increase of 3.1% over August 2017. The average sale price for a condominium-class property was $276,720, an increase of 2.2% from August 2017.*
"Ottawa continues to be an affordable place to buy property and is experiencing sensible price growth more in line with inflation. Our inventory is very low (18% off last year's inventory level) but other than some pockets of the city, prices have not yet been significantly affected," Shaw reflects.
"The reason we aren't yet supply problematic, like some other markets, is that we have the ability to expand in all directions — stretching the buyer's purchasing power. Within an easy 30-minute commute, there are surrounding communities with reasonably priced single-family homes and all the fundamental needs supplied within these neighbourhoods."
The $300,000 to $449,999 range remains the most active price point in the residential market, accounting for 45% of home sales while the $500,000 to $750,000 price range represented a robust 22% of residential home sales this past month. Between $175,000 to $274,999 was August's most active price point in the condominium market, accounting for almost 56% of the units sold.
"The demand for condos continues to be a driving factor in the Ottawa real estate market, likely due to the lack of rental availability. This is helping ease the oversupply of condos we experienced in the past," Shaw points out. "Hopefully this will encourage developers to move forward with their stalled condominium projects, especially if the light rail is a go in November."
In addition to residential and condominium sales, OREB Members assisted clients with renting 1,890 properties since the beginning of the year.
Britsh Columbia - Home buyer demand stays below historical averages
Vancouver, 20 Aug 2018 -- The Metro Vancouver* housing market continues to experience reduced demand across all housing types.
The Real Estate Board of Greater Vancouver (REBGV) reports that residential home sales in the region totalled 1,929 in August 2018, a 36.6% decrease from the 3,043 sales recorded in August 2017, and a 6.8% decline compared to July 2018 when 2,070 homes sold.
Last month's sales were 25.2% below the 10-year August sales average.
"Home buyers have been less active in recent months and we're beginning to see prices edge down for all housing types as a result," Phil Moore, REBGV president said. "Buyers today have more listings to choose from and face less competition than we've seen in our market in recent years."
There were 3,881 detached, attached and apartment homes newly listed for sale on the Multiple Listing Service® (MLS®) in Metro Vancouver in August 2018. This represents an 8.6% decrease compared to the 4,245 homes listed in August 2017 and an 18.6% decrease compared to July 2018 when 4,770 homes were listed.
The total number of homes currently listed for sale on the MLS® system in Metro Vancouver is 11,824, a 34.3% increase compared to August 2017 (8,807) and a 2.6% decrease compared to July 2018 (12,137).
The sales-to-active listings ratio for August 2018 is 16.3%. By housing type, the ratio is 9.2% for detached homes, 19.4% for townhomes, and 26.6% for apartments.
Generally, analysts say that downward pressure on home prices occurs when the ratio dips below the 12% mark for a sustained period, while home prices often experience upward pressure when it surpasses 20% over several months.
"With fewer buyers active in the market, benchmark prices across all three housing categories have declined for two consecutive months across the region," Moore said.
The MLS® Home Price Index composite benchmark price for all residential properties in Metro Vancouver is currently $1,083,400. This represents a 4.1% increase over August 2017 and a 1.9% decrease since May 2018.
Sales of detached properties in August 2018 reached 567, a 37.1% decrease from the 901 detached sales recorded in August 2017. The benchmark price for detached properties is $1,561,000. This represents a 3.1% decrease from August 2017 and a 2.8% decrease since May 2018. Sales of apartment properties reached 1,025 in August 2018, 36.5% decrease compared to the 1,613 sales in August 2017. The benchmark price of an apartment property is $695,500. This represents a 10.3% increase from August 2017 and a 1.6% decrease since May 2018.
Attached property sales in August 2018 totalled 337, a 36.3% decrease compared to the 529 sales in August 2017. The benchmark price of an attached unit is $846,100. This represents a 7.9% increase from August 2017 and a 0.8% decrease since May 2018.
Alberta - Unemployment rate slows housing market recovery
City of Calgary, September 4, 2018 – Easing sales, gains in new listings and elevated inventory levels continue to slow Calgary's recovery in the housing market in August.
Persistent oversupply in the Calgary housing market continued to weigh on prices in August. Citywide benchmark prices edged down over previous months by 0.8% and are 2.4% below last year's levels.
"Calgary's employment market has persistently high unemployment rates at 7.9% and recent job losses in full time positions. The struggles in the employment market are one of the factors weighing on our local housing market," said CREB® chief economist Ann-Marie Lurie.
"A slow recovery in the energy sector combined with tighter lending conditions and competition from the new home sector are also contributing current housing market conditions."
Citywide sales totaled 1,490 units this month, down nearly seven% from last year and 14% below long-term trends.
Sales and price declines were not consistent across all districts and product types. Prices have recently trended down across most areas based on year-to-date figures, but have remained comparable to last year's levels in the City Centre and West districts of the city.
"Both buyers and sellers need to be realistic about their objectives. Buyers need to be aware that price changes differ depending on what and where you are buying. The decline in sales does not mean price declines across the board," said CREB® president Tom Westcott.
"Sellers need to be well informed to be competitive. They need a good understanding of what has been selling around them and how their property compares to homes that have successfully sold."