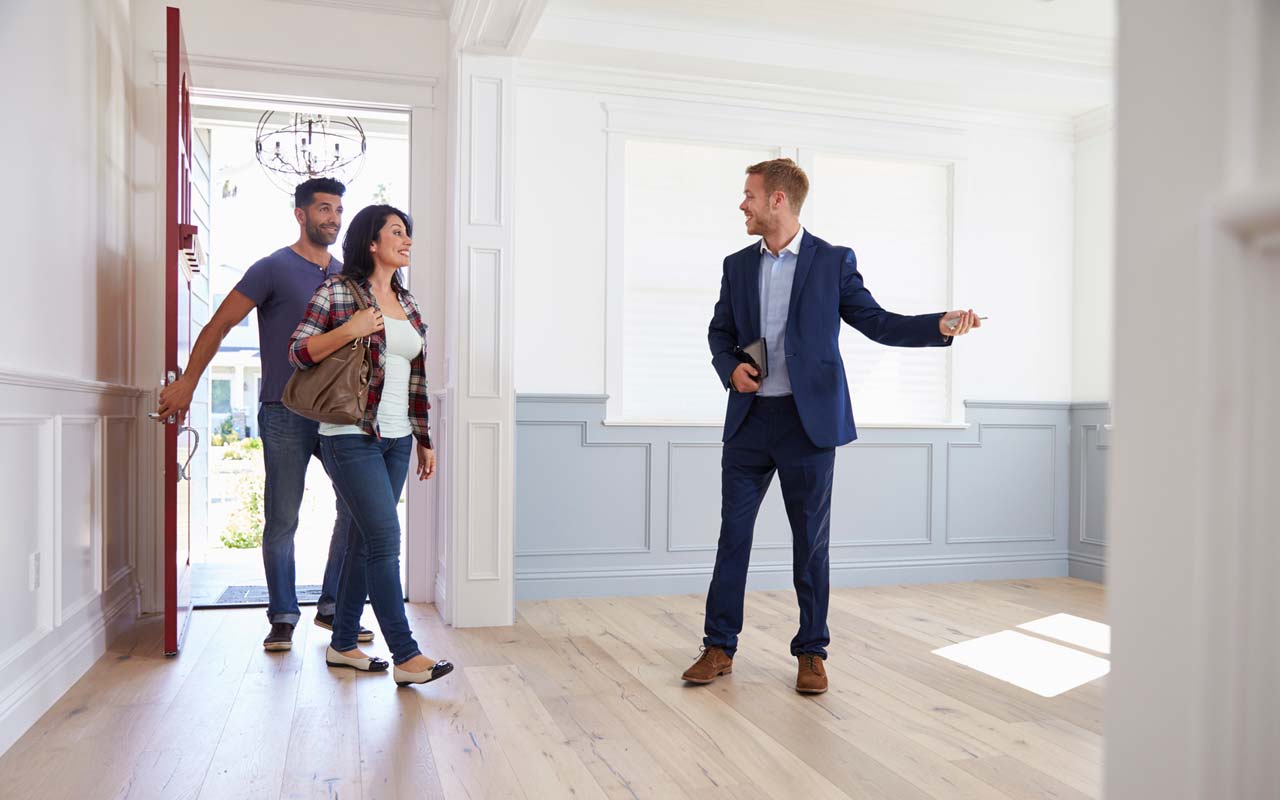 Before making the decision to buy, people shopping for homes consider many factors, including the location of the house, the school district, size of the lot and also interior features. Most buyers insist on a house that grants most of their wishes, but shoppers often settle for a house without getting everything they want.
When it comes to certain interior features, many are willing to spend thousands of dollars above the price of the home to have specific features included. At least 60% of buyers said they would be willing to pay more for central air conditioning, new kitchen appliances and a walk-in closet in the master bedroom if they did not already have these features.
Let's take a look at today's most wanted home features
1. Open concept floor plans — Today's home buyers desire a floor plan that flows seamlessly from one room to another. An open concept floor plan may not be a feature of many older homes, however, in most cases it can be created with the simple removal of a wall or two.
2. Eat-in modern kitchens — Kitchens continue to be the social centre of the home. A beautiful kitchen with a large islands that serve a multitude of roles, from food preparation station to homework spot to eating area, is becoming a must-have feature for many home buyers.
It's very easy to spend tens of thousands of dollars on a kitchen remodeling project, however, there are many ways to update a kitchen without breaking the piggy bank. Knowing what the current trends are for kitchens is extremely important to keep in mind when completing any remodel or update.
3. Energy-efficient fixtures and appliances — With energy costs on the rise and growing interest in protecting the environment, today's buyers are conscious of buying homes that are green. Energy efficient appliances and new HVAC (heating, ventilation and cooling) equipment are also top on the wish list.
4. Home office — As technology continues to make us more mobile, many buyers have more options than ever to work from home. Having a dedicated space is important because it will help keep them focused and concentrated on work while they are at home.
Most agents will point out that a room could be used as an office or other flex living space, especially if it is currently used or staged as a bedroom.
5. Main-floor master suite — This is a must feature for empty-nesters and certain other buyers, and appears to be getting more popular in general due to the increase in our aging population.
6. Outdoor living spaces — A Comfortable outdoor space with a dedicated area for sitting, with outdoor furniture that feels like indoor furniture, continues to top must-have lists.
7. First floor laundry — Getting the laundry room out of the basement and onto the main level has become the standard.
8. Smart home technologies — Many of today's home buyers are very "tech savvy," especially millennial home buyers. Home technologies can help increase the "WOW" factor of a home.
Some of the most popular home technology features that today's home buyers are looking for include:
Programmable thermostats, such as a Nest, which can be controlled via a smart phone, tablet, or other mobile device
Whole home speaker systems, such as Sonos
Keyless locks that can be accessed via Bluetooth
Timed irrigation systems
9. Smart storage and dedicated pantry — Dedicated pantry rooms and areas that are specifically designed for storage are becoming more and more appealing to buyers.

10 - Finished basements — Many buyers are looking for a finished basement to use as an entertaining space for a large screen TV or billiards, or even a wet bar.
Other notables
Some other notable features that home buyers consider very important when buying a home include central air conditioning, recessed lighting, hardwood flooring, energy efficiency and the potential to turn a profit should they decide to sell their home in the near future.
Today's buyers are looking for a little luxury and features and treatments that are the highest quality their price range will permit.